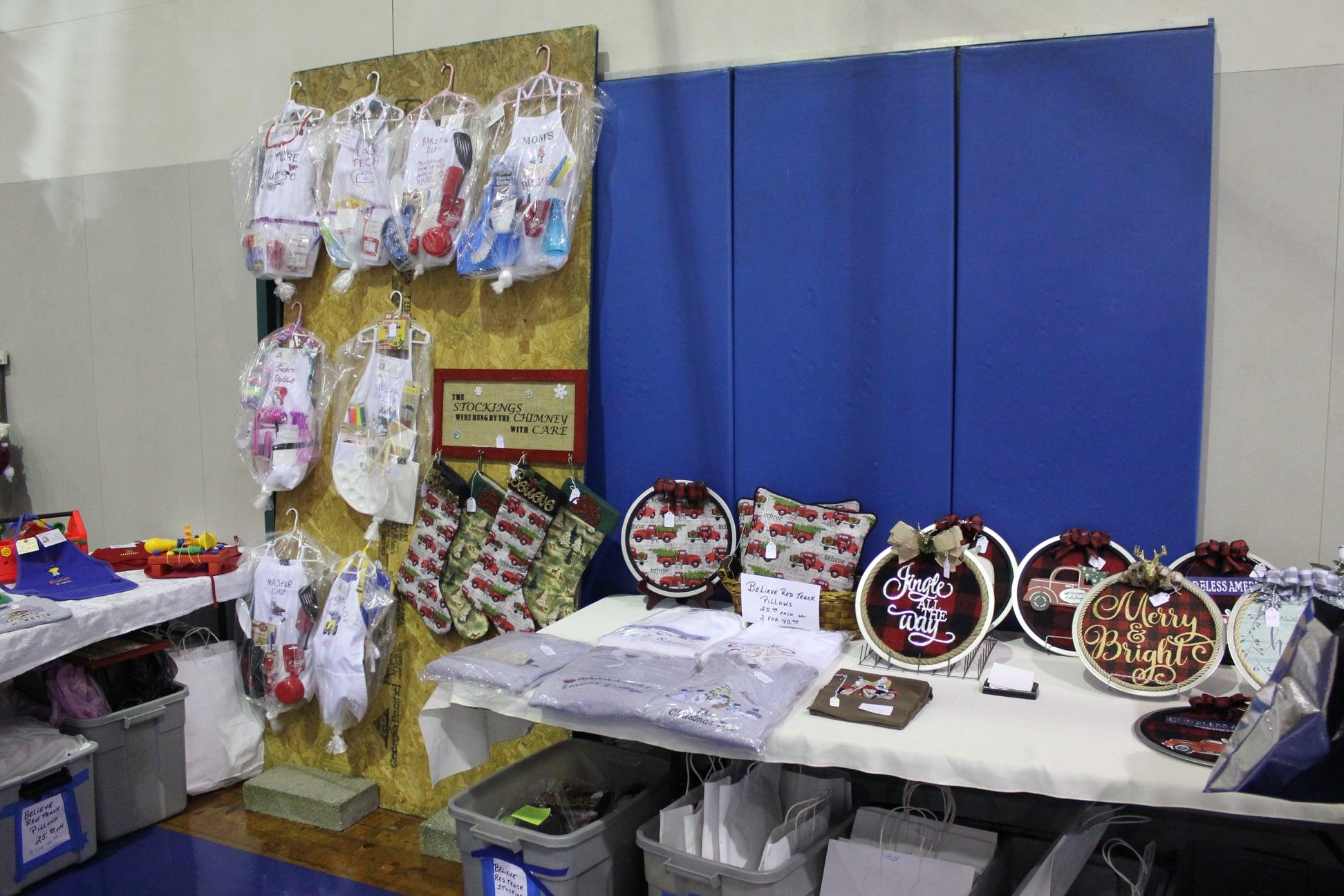 MWR Community Recreation is seeking vendors for its 45th Annual Holiday Arts & Crafts Festival on Saturday, Dec. 2 from 10 a.m.-3 p.m. at the Drill Hall.
Crafters selling unique, handmade items are encouraged to participate in the event, which attracts hundreds of shoppers every year. The festival is free to attend for shoppers with base access.
Vendors must be active duty or retired military, a contractor at Patuxent River or Webster Field Annex, a DoD civilian employee at Patuxent River or Webster Field Annex, a retired DoD civilian with base access or a sponsored guest.
Vendor spaces are $80 each and are approximately 10 feet wide and 7 feet deep. Vendors who purchase a space can get another space free if they choose. The fee does not include table and chair rentals, electrical outlets or extension cords.
Vendors needing tables and chairs may rent them from the Community Recreation Office at least 48 hours prior to the start of the festival - they may not be reserved the day of the event. Eight-foot tables are $9 each; folding chairs are $1 each.
Event set-up will begin at 6:30 a.m. on Dec. 2, and all vendors will need to be completely set up by 9 a.m.
Vendor applications are available at https://bit.ly/3Qumrwx and should be returned to the Community Recreation Office, located at 47384 Keane Rd., Bldg. 2655, no later than Nov. 24. The office is open Monday-Friday, 9 a.m.-5 p.m., and is closed on federal holidays.
For more information, call 301-342-3648.