Child Development Homes
The Child Development Program also offers a Registered Child Development Home Program (CDH). Anyone interested in caring for children in their homes in government housing must be registered through the Child Development Home Program.
The purpose of this program is to ensure quality standards for the care and protection of the children and to provide additional services for military families. Child Development Home is defined as care provided for up to six children, including the provider's children, in a military or surrounding civilian housing units. Care may be full or part-time on a regularly scheduled basis. Fees are determined by the sponsors' Total Combined Family Income (TFI). The CDH weekly fee reflects a 20% lower fee than published center-based fees.
Parents requiring full-time care must first register their child's name on a waiting list maintained at Naval District Washington Central Enrollment. Call 202-433-3055 for more information.
For assistance, call the Child Development Homes coordinator at 301-342-3960.
Are you interested in becoming a Child Development Homes Provider?
Click the image below for more information.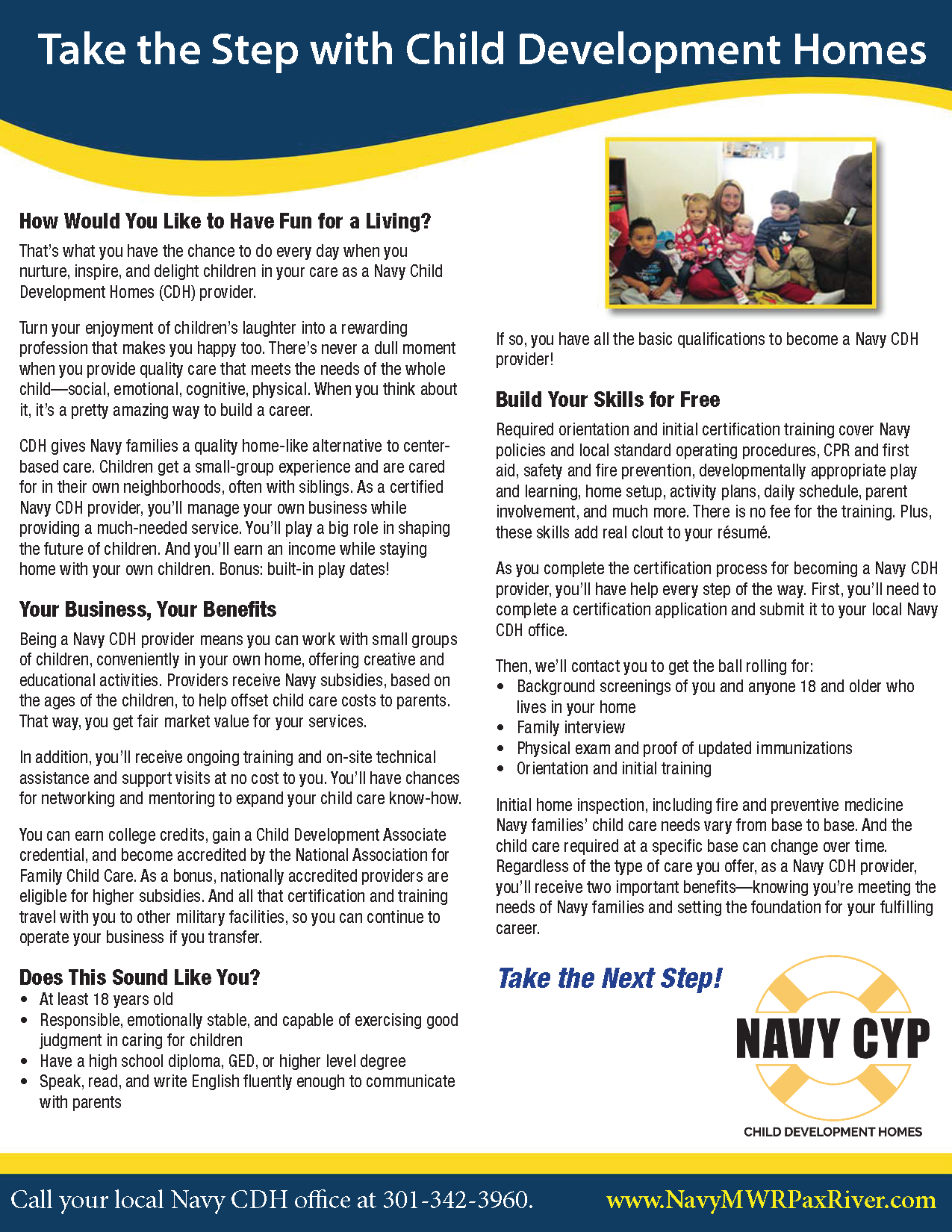 If you're interested in being contacted to become a Child Development Homes Provider, click here and send us your information.