Pavilion Rentals & Picnic Areas
At NAS Patuxent River, the Chesapeake Bay and the Patuxent River's backdrop, coupled with the natural, wooded landscape, make picnicking a favored recreation. Grills and picnic tables, as well as athletic and recreation equipment, are available to rent. Please call the Community Recreation Office for reservations for any of the picnic sites, which include the Beach House, Paradise Grove Pavilion, Cedar Point Beach Pavilion, West Basin Marina Pavilion, and the Harper's Creek Recreation Areas.
MWR Beach House, Cedar Point Road

MWR's Beach House faces the confluence of the Patuxent River and the Chesapeake Bay. It waits year-round to be rented by those wishing to throw parties or functions in a distinctive setting. The Beach House offers Patuxent River partygoers an enjoyable and scenic area for picnics and command functions.
The Beach House can accommodate more than 150 people and offers a kitchen facility, barbecue grills, an indoor seating area, one outdoor covered pavilion, a small ice machine, and electricity inside the building. A softball field, horseshoe pit, interior restrooms, and picnic tables are a part of this facility. A party bag containing various sports equipment is available for checkout through Community Rec Office. Heat is available for cold weather functions; the fireplace is strictly for decoration purposes.
A small parking lot (approximately 30 spaces) adjoins the building, and road shoulder parking is permitted. No cooking is permitted inside the Beach House main room.
The party host's responsibility is to make sure that the party picnic site is clean and free of any debris. There are ample dumpsters available. Beach House users should pay particular attention to the building interior's cleanliness and the grounds before departing the area. (This includes sweeping, mopping, and wiping down all countertops and other cooking and eating areas. You provide your own supplies.) If the facility is left dirty, the command or individual host will be assessed a cleaning fee.
The Beach House is a secured facility, and keys must be signed out at the Community Recreation Office. Keys for weekday parties can be picked up on the designated party date. Only weekend and holiday party hosts may pick up keys the Friday before the party or the day before a designated holiday. Keys must be picked up no later than 5 pm. There is a $20.00 fine imposed for lost Beach House keys.
Please call ahead for availability. All reservations must be made in person.
| | |
| --- | --- |
| Rental | Price |
| Beach House with Kitchen (Daily, including Holidays) | $250 |


Picnic Areas, Cedar Point Road
This pavilion cozies up to the Chesapeake Bay with a stretch of sand ideal for sunbathing, picnicking, and other beach activities. In the summer months, the Cedar Point Beach is open at a "swim at your own risk level" and is used by swimmers until the sea nettles arrive and force closure. It includes the large covered pavilion, picnic tables and grill.

Daily Rental $75
The Paradise Grove Pavilion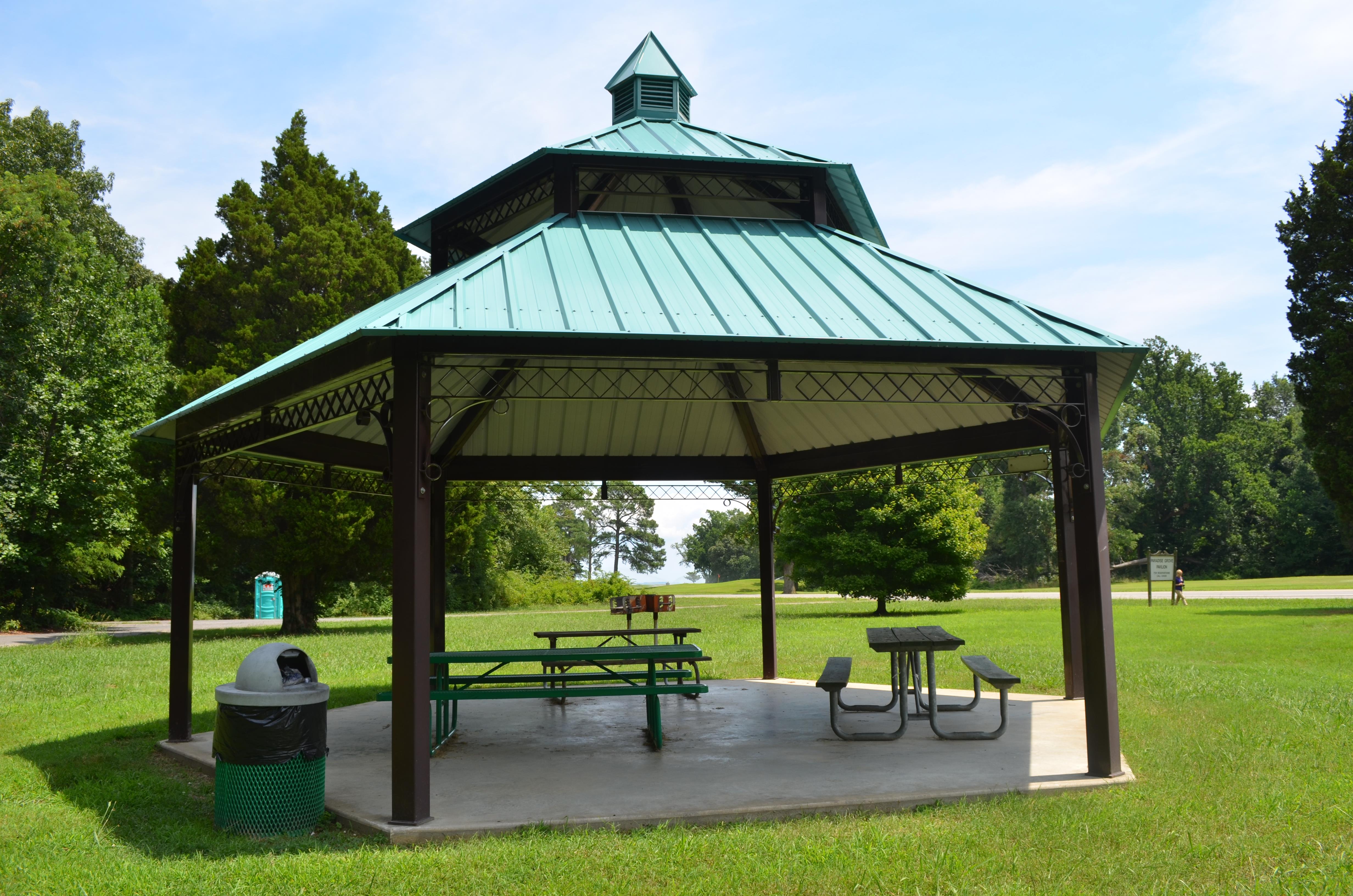 This pavilion is located on Cedar Point Rd, past the beach house on the road's left-hand side. It includes one covered pavilion, picnic tables, and grill.
Daily Rental $40
The Harpers Creek Pavilions 1 & 2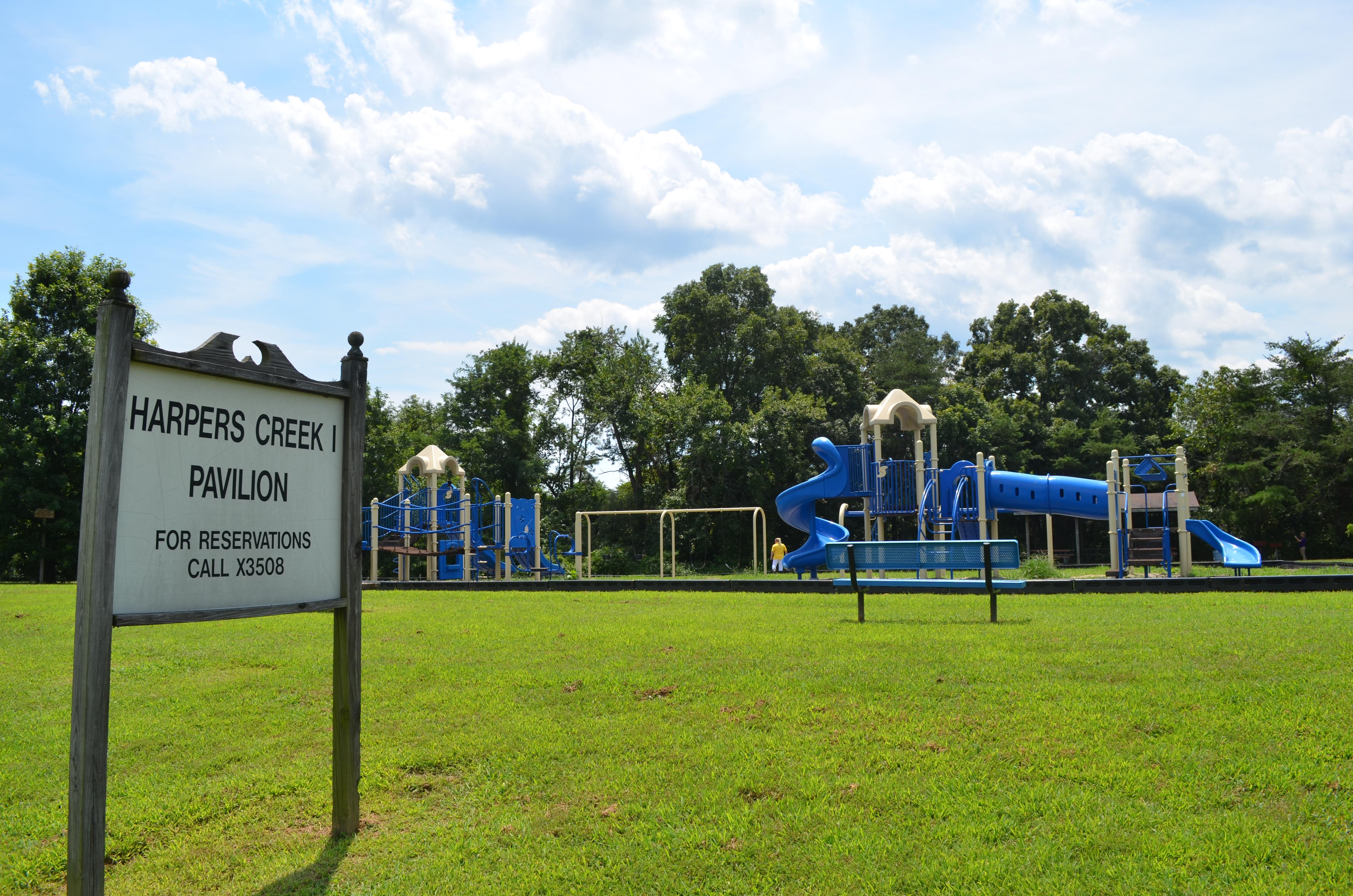 This pavilion is located on Cedar Point Rd, across the street from the beach house. These areas include one covered pavilion, picnic tables, and grills.

Daily Rental $25

West Basin Marina Pavilion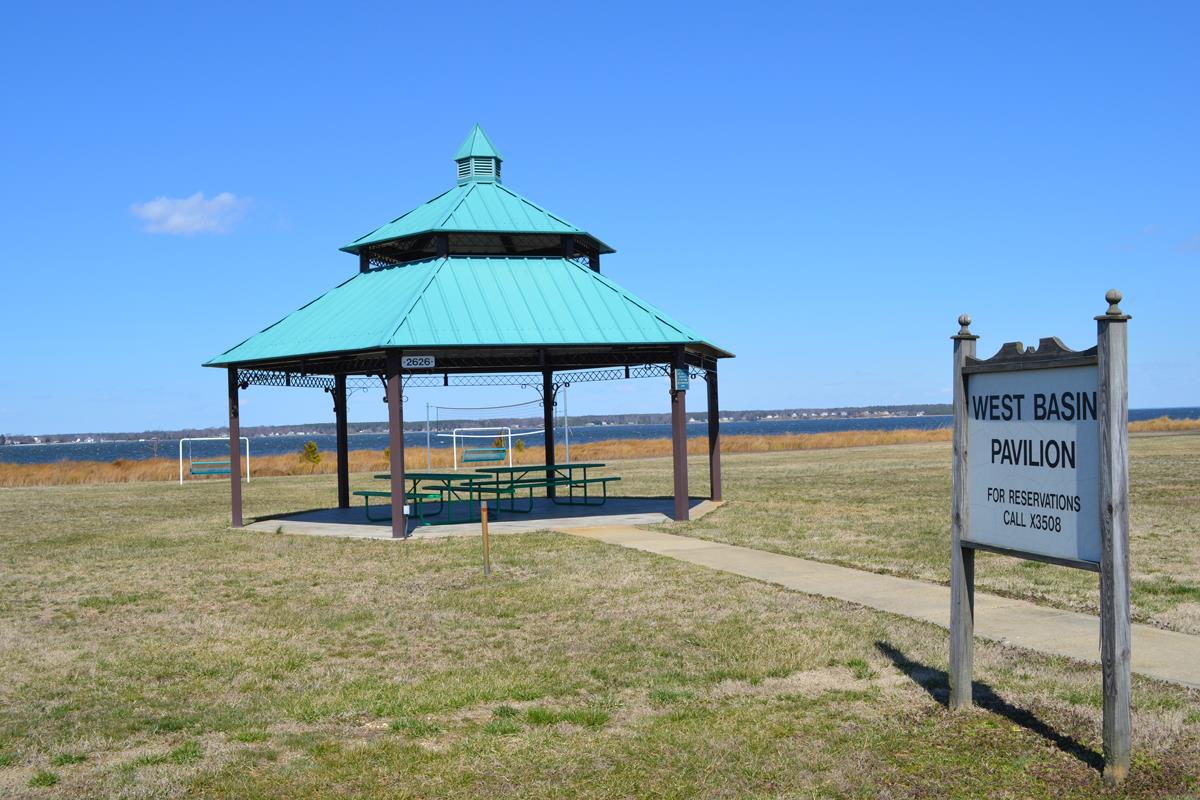 This pavilion is located at the end of Tate Rd at the West Basin Marina. It includes one covered pavilion, picnic tables, a sand volleyball court, and a grill.

Daily Rental $50