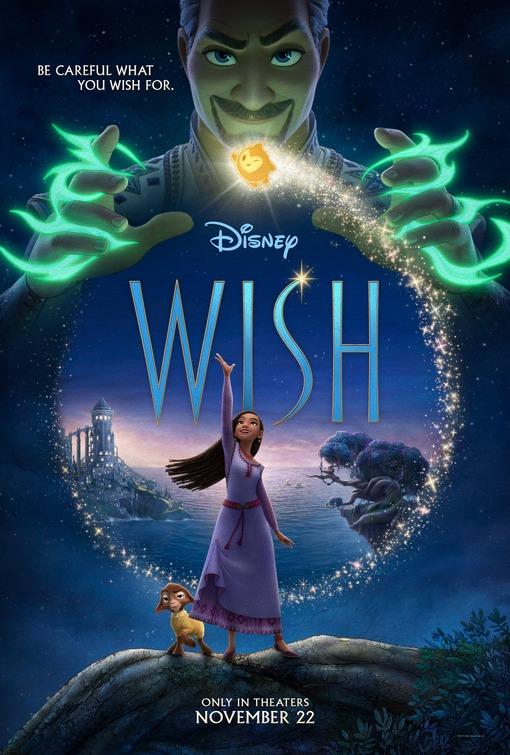 The Center Stage Theater will host a free screening of Disney's latest animated feature, "Wish," on Saturday, Nov. 25 at 5 p.m.
Doors will open at 4 p.m., and tickets will be available on a first-come, first-served basis.
"Wish," which is rated PG (for thematic elements and mild action) and has a running time of 92 minutes, follows a young girl named Asha who wishes on a star and gets a more direct answer than she bargained for when a trouble-making star comes down from the sky to join her. The cast features the voices of Evan Peters, Chris Pine, Alan Tudyk, Ariana DeBose and Harvey Guilln.
The film is released in theaters on Nov. 22, so this is a great opportunity to see a first-run movie at no charge.
Because this is a free screening, cell phones will not be allowed inside the theater. The use of any recording device in the theater is strictly prohibited, and the unauthorized recording of copyrighted material is illegal.
Concessions will be available for purchase, and are sold at a significant discount compared to other theaters.
To view current movie schedules, visit https://www.navymwrpaxriver.com/programs/247fd55a-b9fb-4062-bd97-2d09eb560deb.