Garden Plots
Do you live in a place where gardening is out of the question?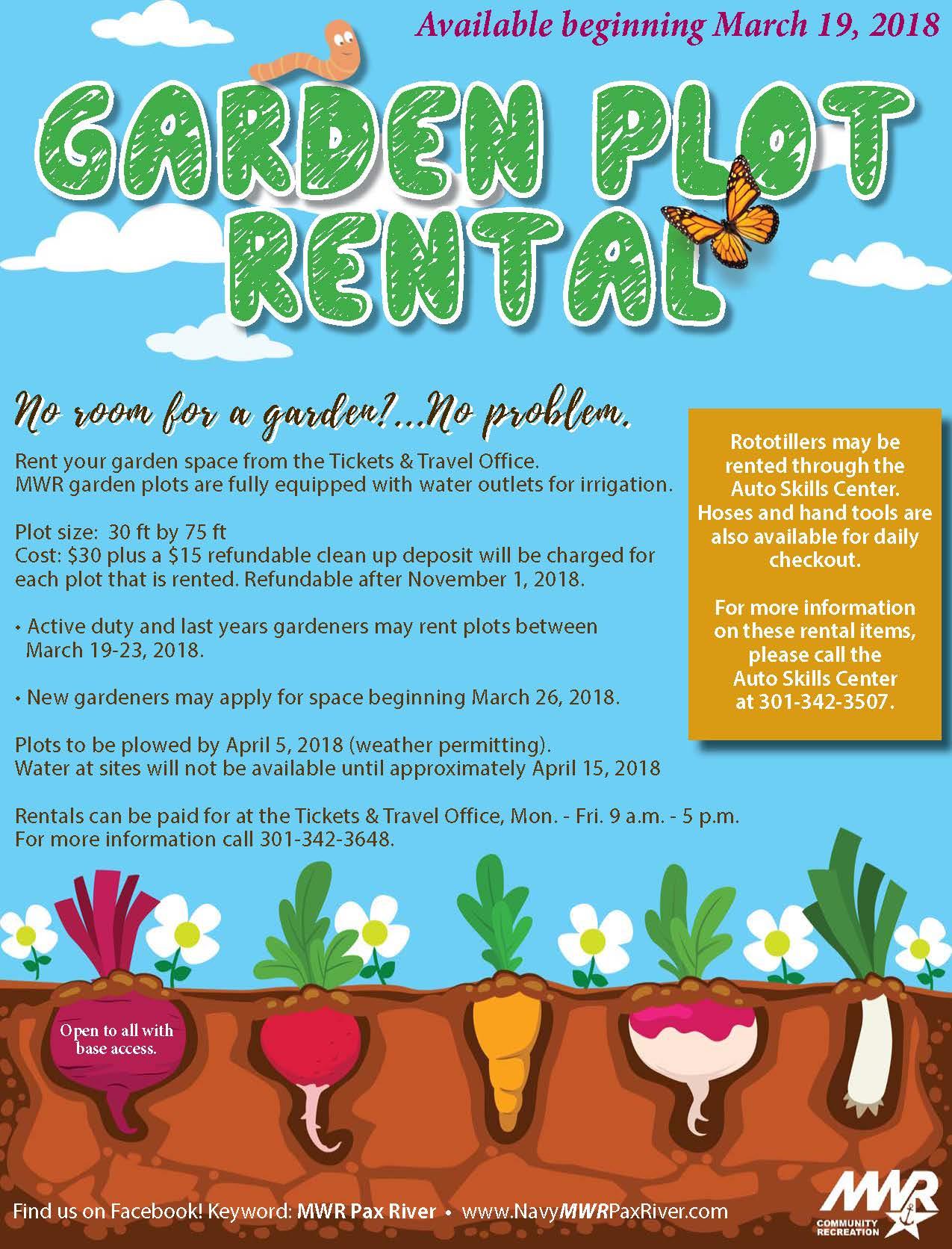 Whether you live in an appartment, in base housing, or if your home garden attempts just don't seem to work. MWR has you cover, we have garden plots available for rent on board NAS Pax River.
Click HERE for full details.
Plot sizes are 30 feet by 75 feet and cost $30 plus a $15 refundable clean up deposit. Deposit is refundable after November 1.


Call or visit the Community Recreation Tickets & Travel Office at 301-342-3648 for more information.